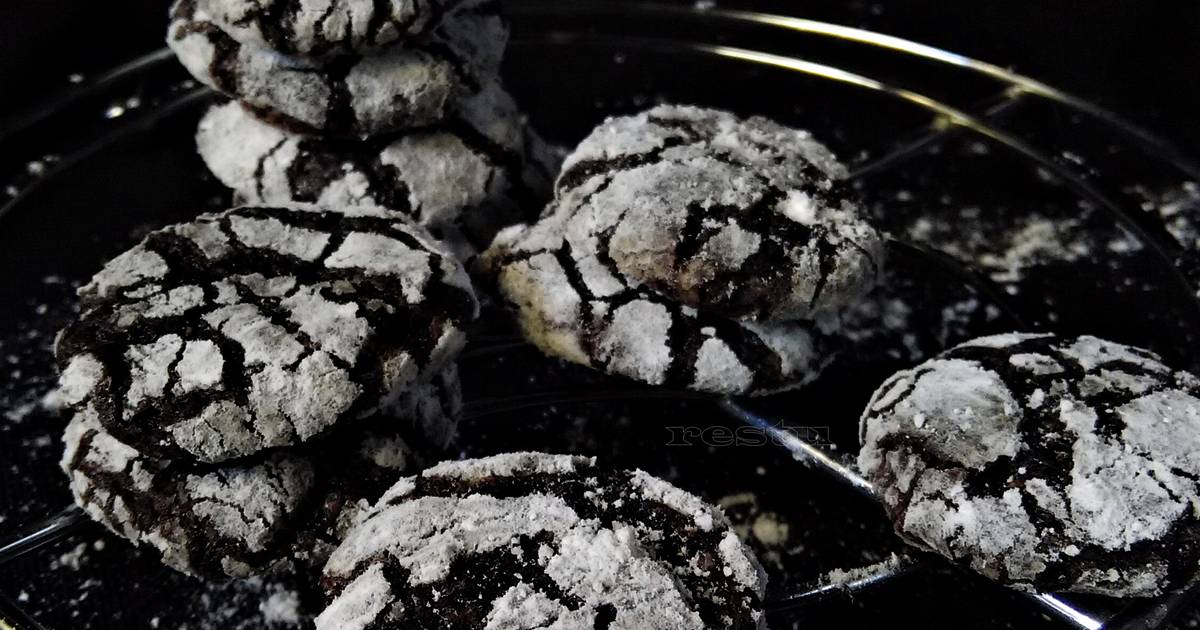 Bahan - Bahan :
1 1/2 cup granulated sugar
1/2 cup vegetable oil
1/2 cup Hershey's Special Dark Cocoa
3 eggs
1 1/2 teaspoon vanilla extract
1 3/4 cup all purpose flour
1/2 teaspoon baking powder
1/2 teaspoon salt
1/2 to 1 cup powdered sugar ( confectioner's sugar)
Cara Membuat :
Blend together sugar and oil in a large mixing bowl, add in cocoa and mix again.
Mix in eggs and vanilla
Refrigerate dough for at least 6 hours, preferably overnight.
Preheat oven to 350 degrees. Place powdered sugar (confectioner"s sugar) in small bowl. Spoon dough into a ball about 1 inch in size (about the size of a small walnut.) Place dough into powdered sugar and roll around to coat (dough will be sticky.)
Place balls on greased cookies sheet about 2 inches apart. Bake 11-13 minutes until tops are cracked and cookies are firm.
Let rest on cookie sheet for 5 minutes before removing to racks to cool completely
Demikianlah informasi mengenai resep CHOCO CRINKLE COOKIES yang dapat admin sampaikan. Semoga dapat bermanfaat bagi para pembaca. Terima kasih.